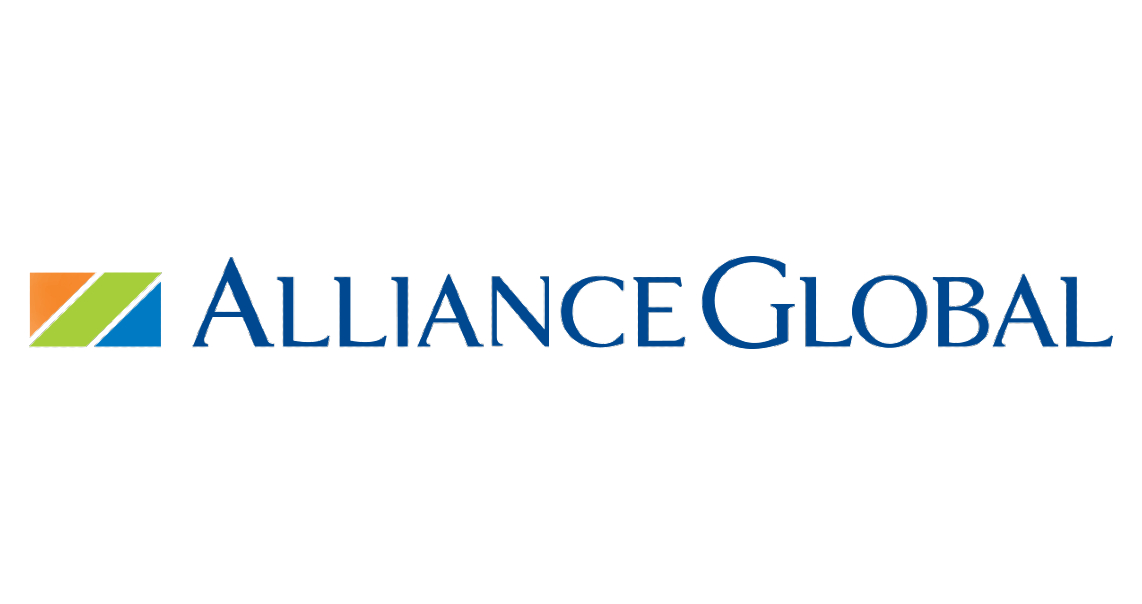 Press Release | Alliance Global Group, Inc. | May 20, 2021
AGI posts P3.2B profit in Q1
Strengthened by its diversified businesses, Alliance Global Group, Inc. (AGI) registered a net profit of P3.2-billion in the first quarter of 2021, reflecting a 20% decline from P4-billion the year before as the global pandemic continues to impact the domestic economy brought about by quarantine restrictions.
Net income to owners stood at P2.6-billion, down 13% from its year ago level of P3.0-billion. Consolidated revenues, meanwhile, dropped 16% to P31.8-billion from last year's P38-billion. 
"During the first two months of the year, most of our businesses have already rebounded, sustaining the momentum achieved during the holiday season. However, the momentum has been halted temporarily due to new restrictions imposed as a result of surges in new cases at the end of March," says Kevin L. Tan, chief executive officer, AGI. 
"Thankfully, our international liquor operations continued to deliver strong results, supported by the reopening of the various economies across the globe and the improving traction of its brands in the international market," adds Tan.
The Andrew Tan-led conglomerate has varied interests spanning real estate developments through property giant Megaworld Corporation; spirits manufacturing through Emperador Inc.; leisure, entertainment, and hospitality through Travellers International Hotel Group, Inc.; quick-service restaurants through Golden Arches Development Corporation (GADC), popularly known as McDonald's Philippines; and infrastructure development through Infracorp, 
In the first quarter of 2021, Megaworld, the leader in township development, recorded consolidated revenues of P10.1-billion, with notable quarter-on-quarter topline improvement from its residential segment (+2%), rentals (+32%) and hotels (+7%). Its real estate sales reached P5.9-billion amid higher project completion, while reservation sales remained buoyant across all brands to reach P20.7 billion. Rentals stood at P3.1 billion, with sharper quarter-on-quarter increases in contribution from its office segment and retail operations, the former on account of the generally resilient onshoring/offshoring sector, while the latter was buoyed by pent up consumer spending. Attributable net income reached P2.4-billion, a 4% improvement from the previous quarter.  
Emperador recorded a stellar 43% year-on-year improvement in attributable profit to P2.1-billion in the first quarter this year. Consolidated revenues rose by 13% to P12.1-billion, among its best quarter performance to date, driven by improved brandy and whisky sales across the globe. Note that Emperador's diversified whisky and brandy portfolio continues to gain strong international presence – particularly in the Americas, United Kingdom and the rest of Europe, as well as Asia, particularly in China – a testament to the increasing popularity of its high-quality brands. Emperador is the world's biggest brandy producer and owner of the world's fifth largest Scotch whisky manufacturer.
Travellers International, owner and operator of Resorts World Manila (RWM), posted a net loss of P1.1-billion in the first quarter, roughly unchanged from the year before. Total gross revenues amounted to P5.2-billion, lower by 24% year-on-year but higher by 13% from the previous quarter. Its gaming segment delivered gross revenues of P4.6-billion, about 15% higher quarter-on-quarter, driven largely by its reinvigorated premium mass and VIP operations. Its non-gaming revenues stood at P633 million, steady from the previous quarter, as its hotel operations saw further improvement in occupancy rates to 65% versus 54% during the fourth quarter holiday season. 
GADC recorded attributable net income of P73-million in the first quarter this year as consolidated revenues reached P5.7-billion. Its EBITDA grew by 30% year-on-year, driven by ongoing product promotions, cost efficiencies, and continued innovations to support its operations. The company ended the quarter with 655 McDonald's stores. GADC, led by its Chairman and Founder Dr. George T. Yang, is a long-term partnership with AGI and holds the exclusive franchise to operate restaurants in the Philippines under the 'McDonald's' brand.
"We are very optimistic for the next three quarters as we look forward to an accelerated vaccine rollout that would allow business activities to pick up. This pandemic taught our Group to be relentlessly creative and innovative in executing and modifying some of our strategies to help our various businesses recover fast and strong," continues Tan.
AGI 9.61 PHP -0.19 (-1.94%)
MEG 2.03 PHP -0.03 (-1.46%)