AGI was incorporated in the Philippines on October 12, 1993, and began operations in 1994 as a glass container manufacturer after it acquired a glass manufacturing plant in Canlubang, Laguna. After its listing on the PSE in 1999, the Company obtained approval from the Philippine SEC to broaden its primary business and become a holding company. That same year, the Company began acquiring a diverse group of businesses, primarily in the real estate and food and beverage industries. 
History
2003 - 2005
In June 2003, the Company bid for and was awarded approximately 25 hectares of land in Fort Bonifacio, Taguig, Metro Manila, now known as McKinley Hill, that were owned by the Bases Conversion and Development Authority ("BCDA"), a Government agency organized to arrange for the disposal of Government-owned land occupied by military bases. The Company subsequently entered into a joint development agreement with Megaworld in July 2003 to develop this property.

In March 2005, AGI entered the quick-service restaurant industry through the acquisition of 49% of the common shares in GADC, a company owned and controlled by Mr. George Yang, the then-Chairman and President of AGI, from McDonald's Restaurant Operations, Inc. ("MRO").
2007 - 2011
In February 2007, AGI acquired EDI, a company that had previously acquired the brandy manufacturing assets and related brands of Consolidated Distillers, which is owned and controlled by the Tan Family.
In February 2007, AGI acquired an additional 26% of the shares in Megaworld, a company founded by Mr. Andrew Tan in 1989, in which it already owned 21% of the shares through its wholly-owned subsidiary New Town Land Partners, Inc. Megaworld was listed on the PSE on June 15, 1994.
In February 2007, the Company was reorganized to consolidate various businesses controlled by Mr. Andrew Tan, who had been appointed Chairman and Chief Executive Officer of the Company in September 2006.
In 2008, the Company entered into integrated tourism development, with gaming activities, by partnering with a leading multinational leisure, entertainment and hospitality group.
In 2011, AGI expanded its integrated tourism estate development outside of Metro Manila, particularly in the Calabarzon and Visayan regions, and in 2014, in Mindanao.
2013 - 2018
From 2013 to 2017, the Group expanded its spirits manufacturing business abroad through acquisitions of rich heritage in Spain, United Kingdom and Mexico. The Group started acquiring vineyard lands, aged liquids and assets in Spain in the early parts of 2013 and 2014, and brandy and sherry wine assets in 2016 and 2017, which include the oldest bodegas in Spain, the first brandy in Jerez and Mexico and other well-known brands which the Group now owns. The Group owns the 5th largest Scotch Whisky manufacturer in the world with a history of more than 170 years, which was acquired in 2014; thus fortifying the distilled spirits business segment.

AGI begins diversifying into infrastructure in 2017 and, in 2018, received an original proponent status for its Skytrain monorail project and its consortium airport project.
Milestone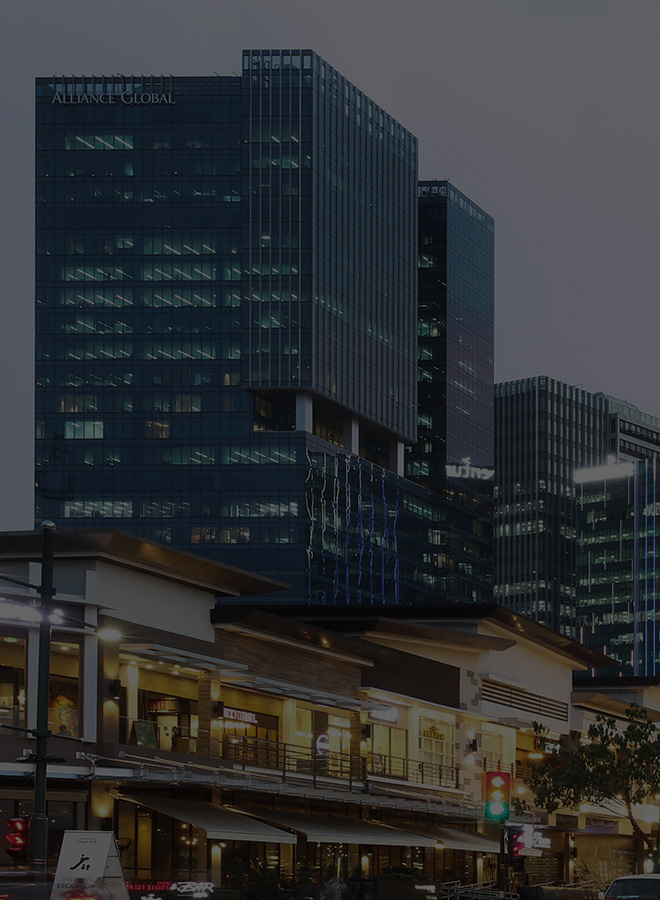 1993
Incorporation of Alliance Global Group, Inc.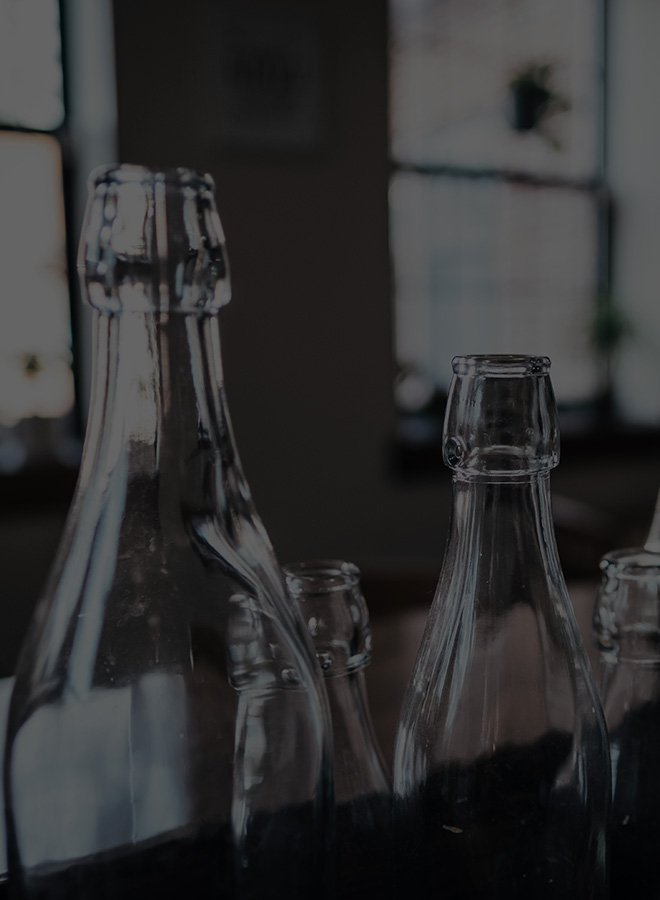 1994
Initial operation of AGI as a glass-container manufacturer
MEG PM public listing in the PSE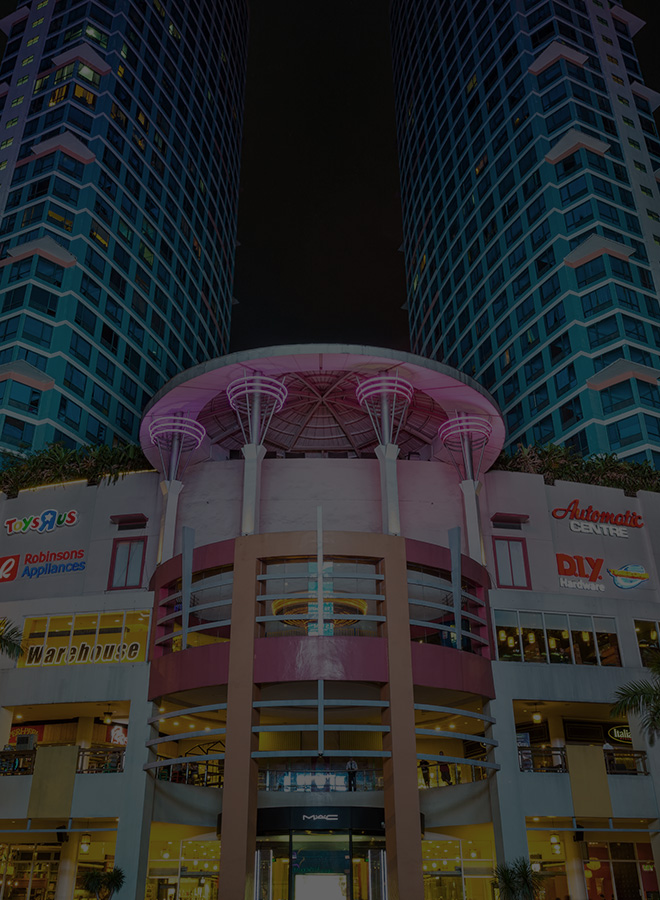 1996
Megaworld began to focus on the development of mixed-use communities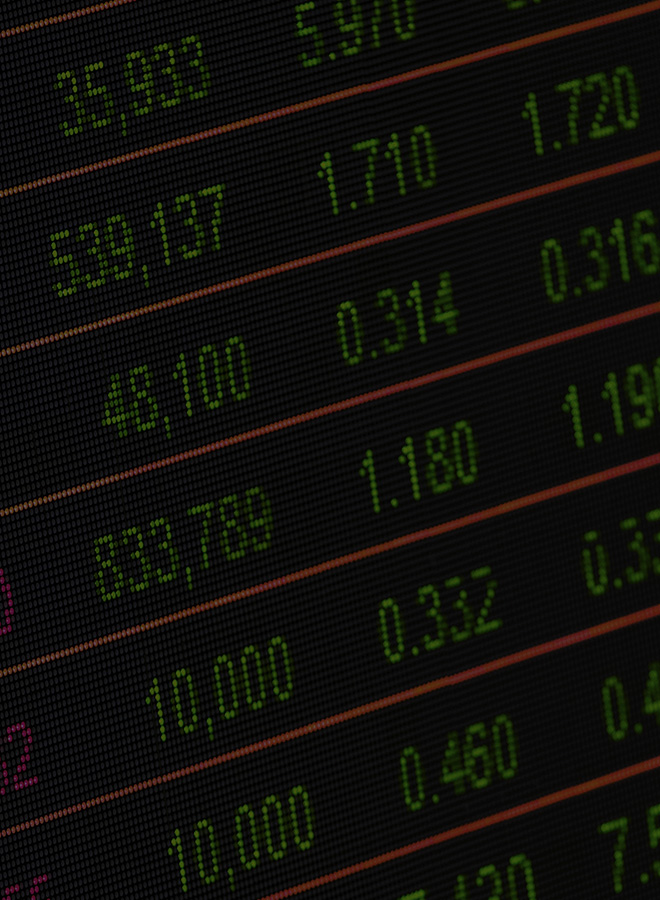 1999
AGI PM public listing in the PSE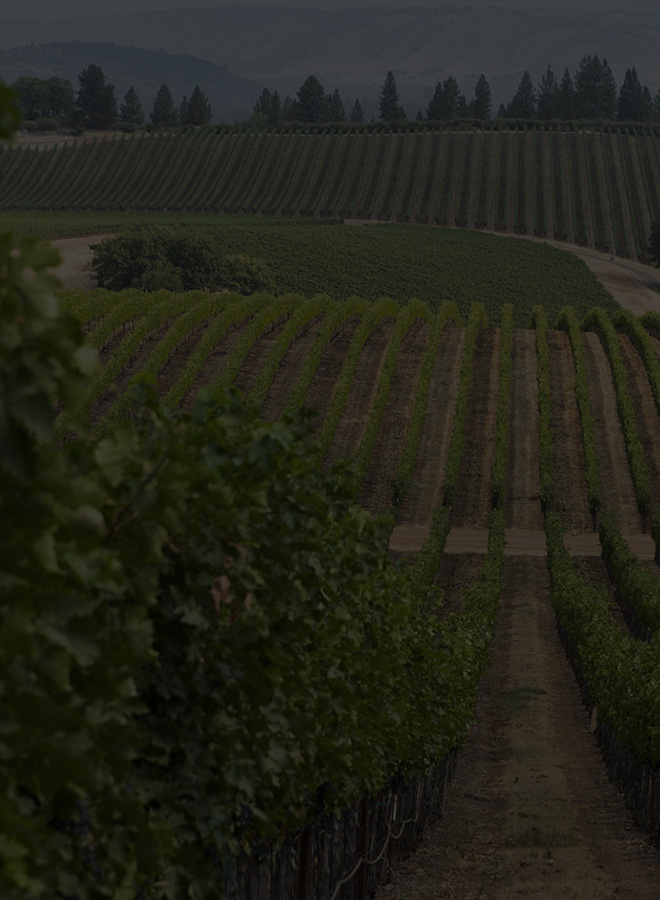 2003
Incorporation of Travellers International Hotel Group, Inc.
Incorporation of Emperador Inc.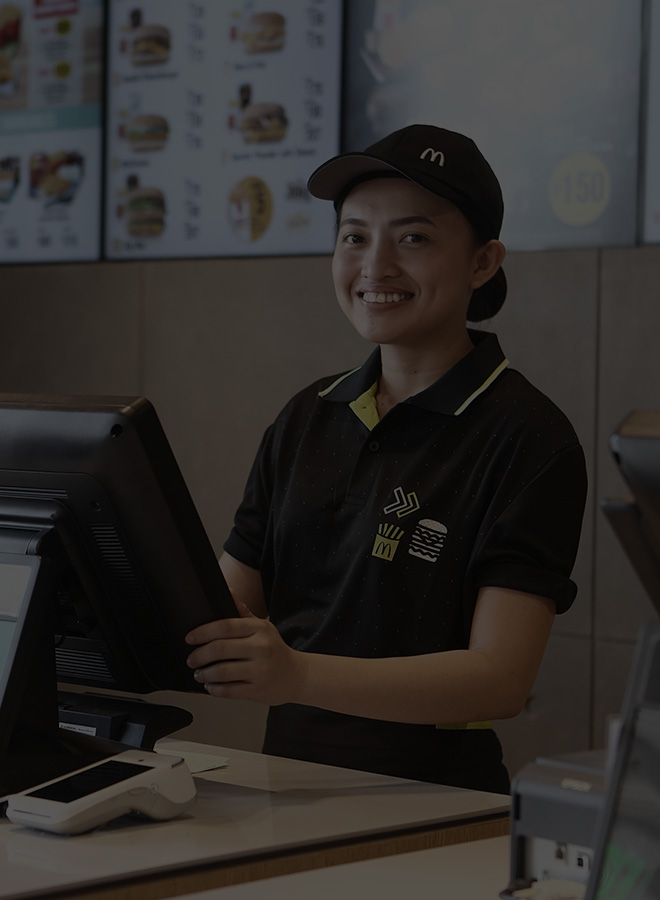 2005
Diversification of AGI into the Quick Service Restaurant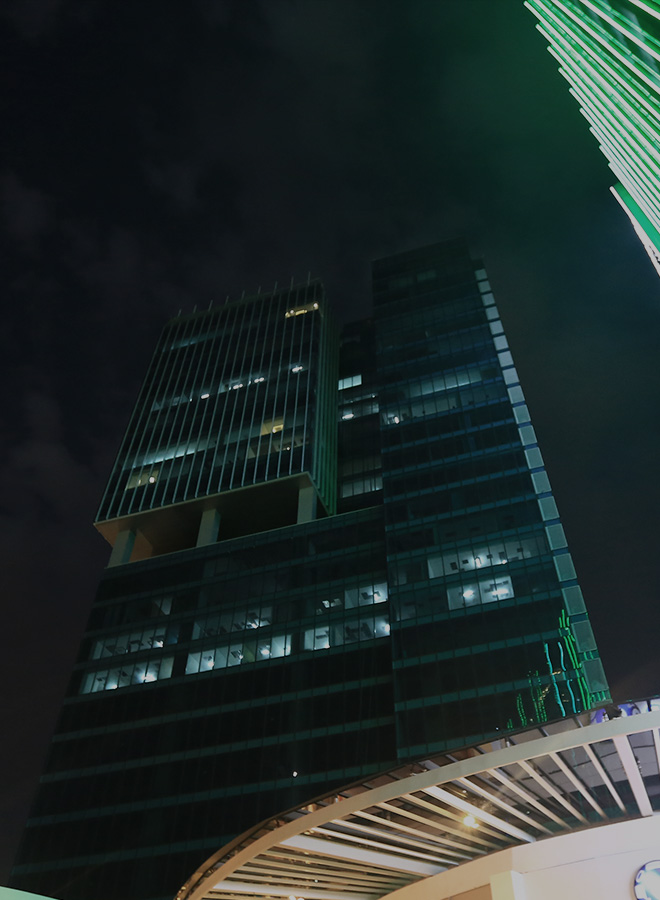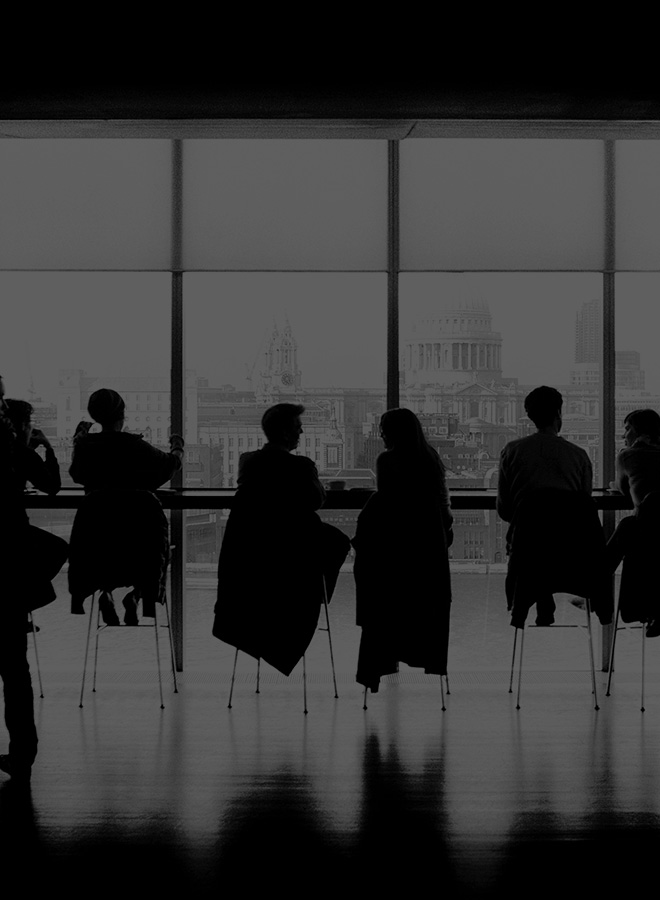 2008
Travellers partnership deal with Genting HK Ltd.
Awarding of PAGCOR license to Travellers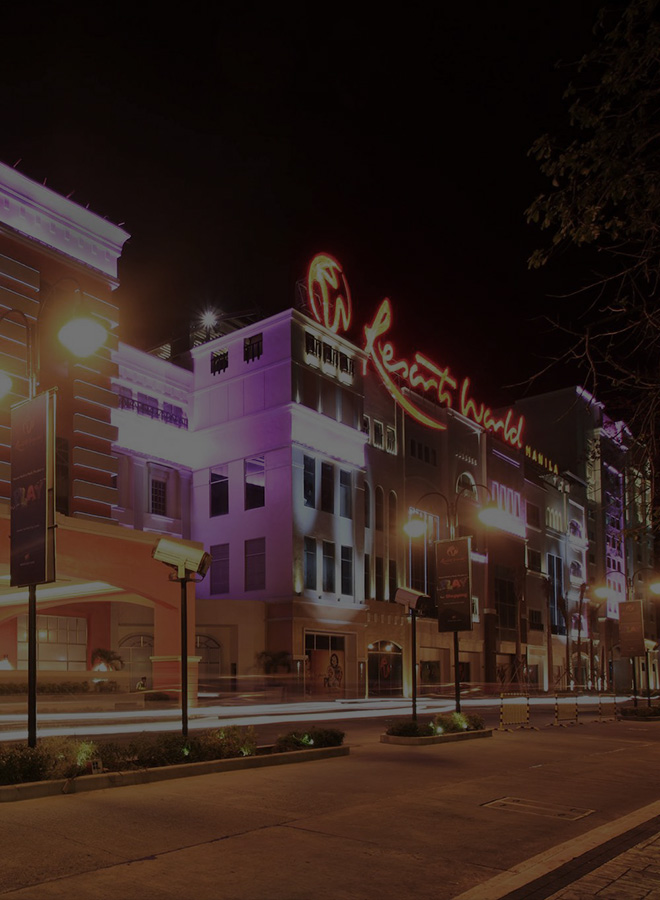 2009
Launch of Resorts World Manila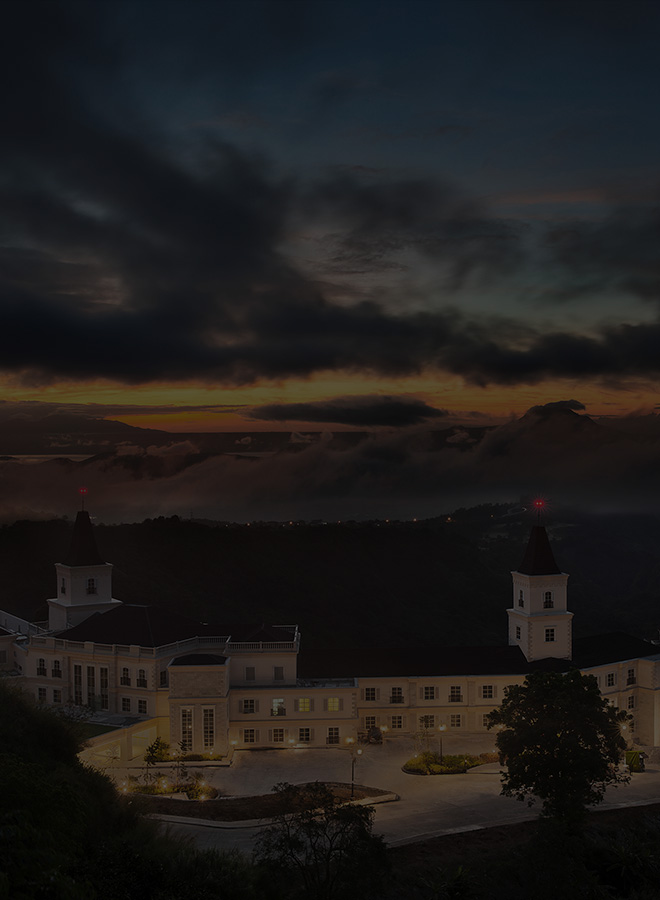 2011
EMP PM public listing in the PSE
Expansion into integrated tourism estate development outside of Metro Manila.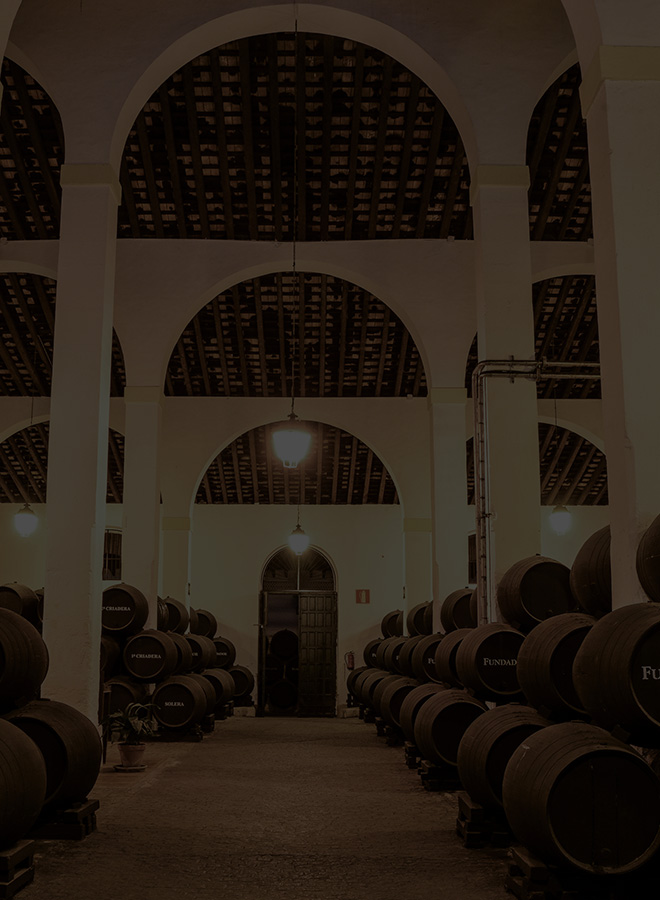 2013
RWM PM public listing in the PSE
Emperador acquisition of Bodegas San Bruno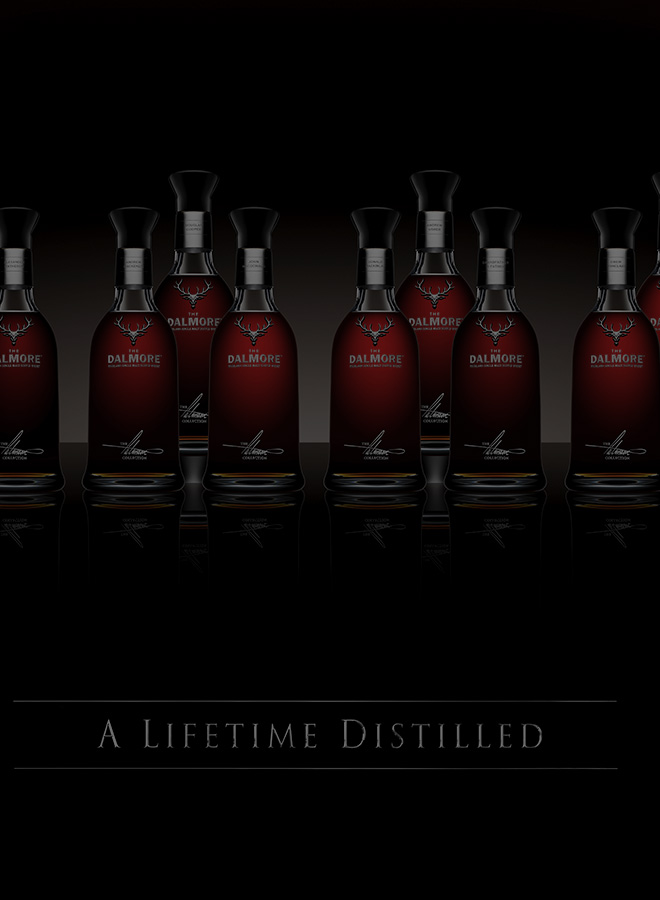 2014
Emperador acquisition of Whyte and Mackay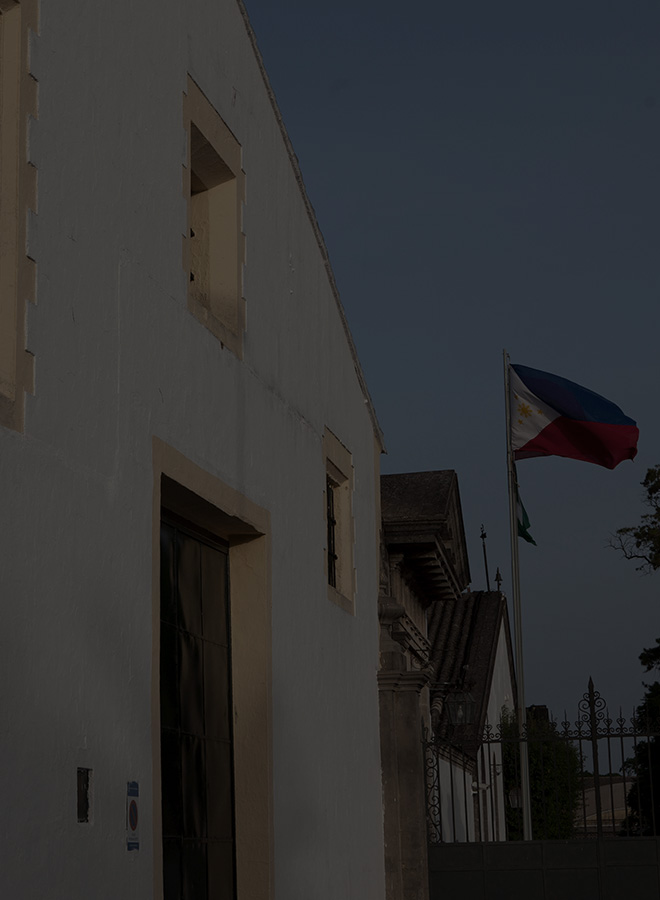 2016
Emperador acquisition of Bodegas Fundador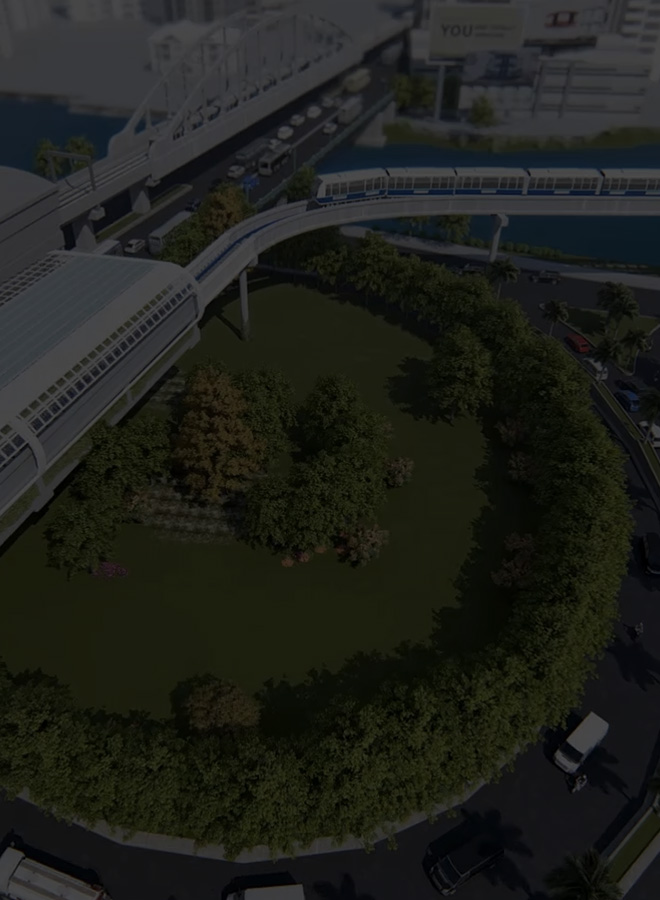 2017
Incorporation of Infracorp
Emperador acquisition of Pedro Domecq brands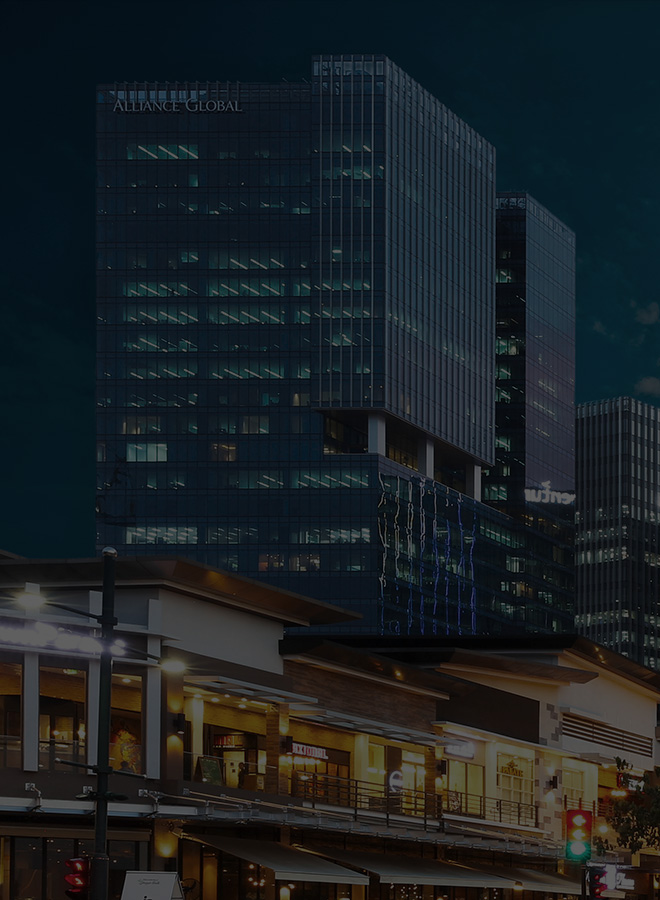 2018
AGI's 25th year of incorporation as a holding company
Vision & Mission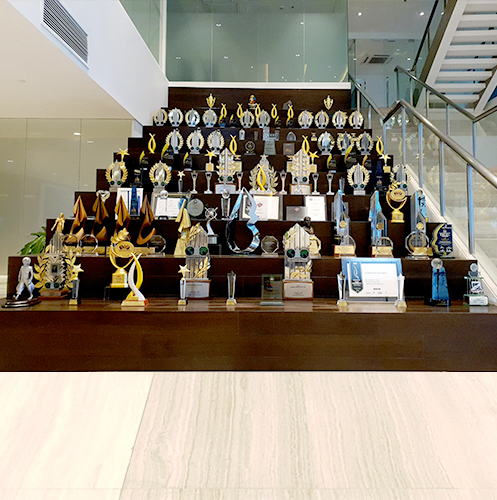 We are priming ourselves for international competitiveness in the new century by consistently delivering products and services that meet the quality standards of markets both here and abroad. Through continuing research and innovation, we will enhance the company's ability to gain customer satisfaction and goodwill and build on our market franchise.
As a world-class Filipino conglomerate, we will be an active partner in national economic development through the pursuit of excellence in our core businesses and investment in industries that offer more room for profitability and growth. As a matter of policy, we will always adapt to the dynamics of the market. Through export development and competitive pricing, we will enhance our competitiveness in an ever-expanding marketplace.
We will constantly strive to enhance shareholder value by making our products and services desirable, accessible and affordable to the target consumers in the Philippines and abroad. Through a continuing reward program, out stockholders will be entitled to an immediate share in the company's gains in the form of stock or cash dividends.
Leadership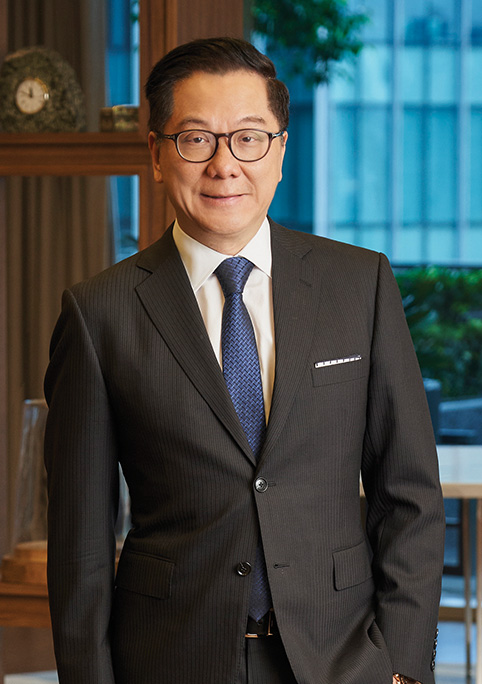 Andrew L. Tan
Chairman of the Board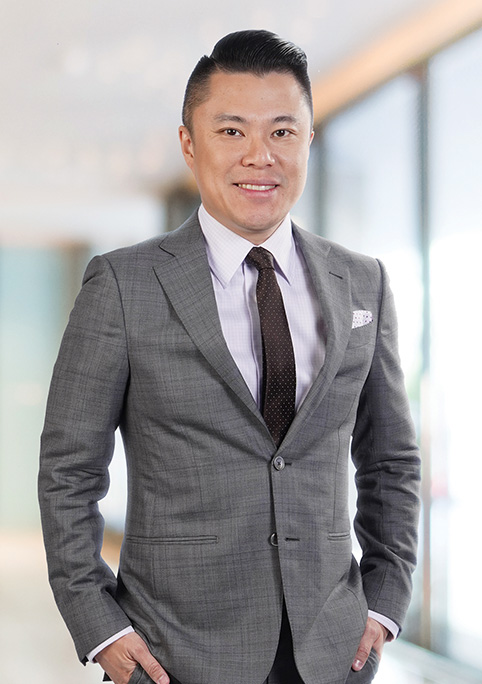 Kevin Andrew L. Tan
Chief Executive Officer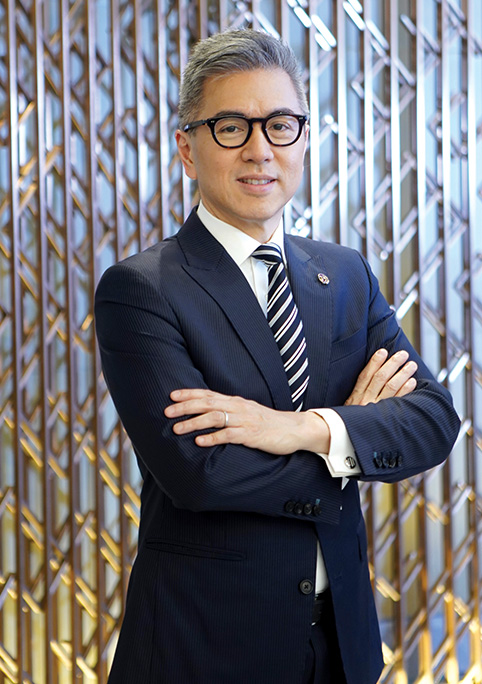 Kingson U. Sian
President, COO, and Director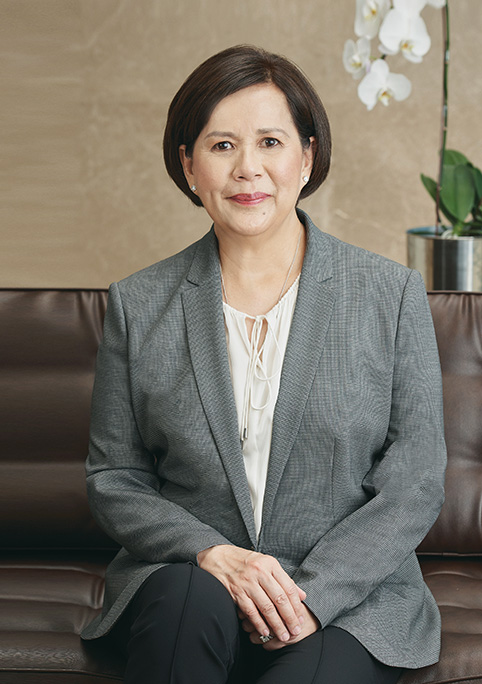 Katherine L. Tan
Director and Treasurer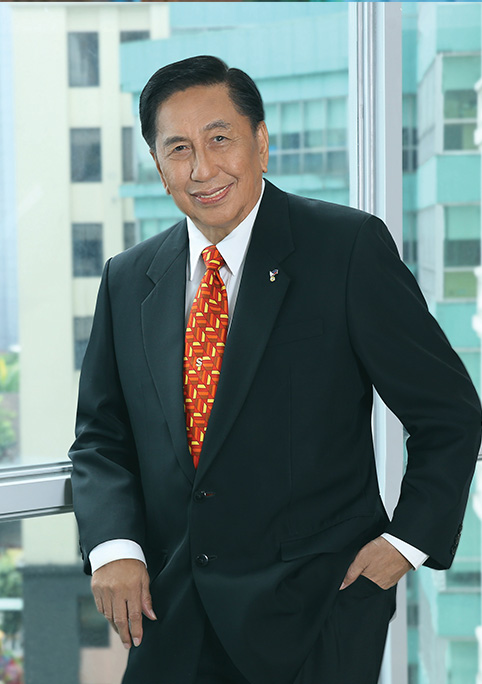 Sergio R. Ortiz-Luis Jr.
Independent Director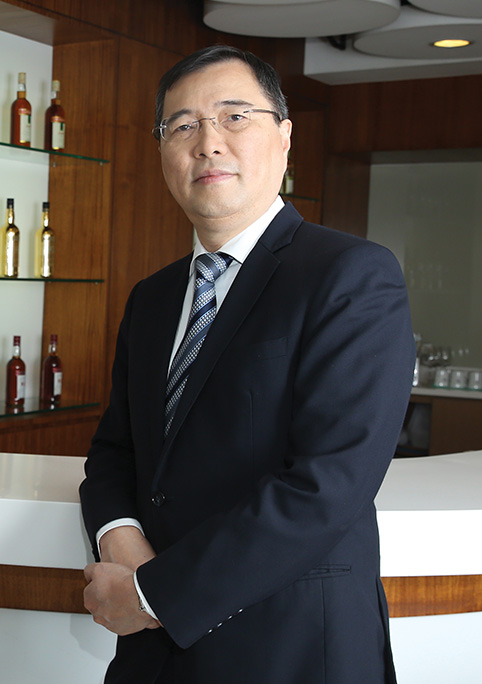 Winston S. Co
Director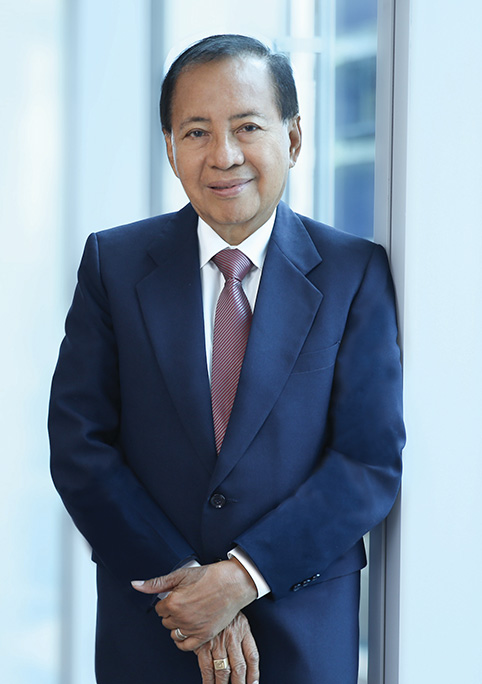 Alejo L. Villanueva, Jr.
Independent Director
Other Officers
Dina D.R. Inting
Chief Financial Officer
Ms. Inting has served as Chief Financial Officer since January 1995 and at present its Compliance Officer and Corporate Information Officer. She holds position in the following other listed company:
Listed Company
Position
Date First Elected
Date Last Elected
No. of Terms/ Years
Emperador Inc.
Chief Financial Officer,
Compliance Officer and
Corporate Information Officer
Aug 2013
May 2018
5
She is currently director of Progreen Agricorp, Inc. She gained an extensive experience in the fields of audit, comptrollership, treasury, finance, branch operations and personnel management from her previous employments. She is a Cum Laude graduate of Bachelor of Science in Commerce major in Accounting, Honors Program, at the Philippine College of Commerce (Polytechnic University of the Philippines), holds a certificate in Organizational Development from the Ateneo de Manila University, and is a Certified Public Accountant.
Alan B. Quintana
Corporate Secretary
Atty. Quintana is currently First Vice President for Legal – Landbank Management and Titling Department of Global-Estate Resorts, Inc. ("GERI") since May 2018 and has been with GERI since 2011. He is also a Director of Boracay Newcoast Federation, Inc., Sherwood Hills Development, Inc., Global Shelter, Inc., La Compaña de Sta. Barbara, Inc., Pioneer L-5 Realty Corporation, and Golden Sun Airways, Inc. Prior to GERI, he worked as Corporate Legal Counsel of Fil-Estate Properties, Inc. from 1995-2011. He has a degree in Bachelor of Science in Commerce Major in Accounting from the University of San Carlos and obtained his Bachelor of Laws degree from the San Beda College of Law.
Rolando D. Siatela
Assistant Corporate Secretary
Mr. Siatela has served as Assistant Corporate Secretary since August 30, 2002. He holds position on the following other listed companies:
| Listed Company | Position | Date First Elected | Date Last Elected | No. of Terms/ Years |
| --- | --- | --- | --- | --- |
| Suntrust Home Developers, Inc. | Corporate Secretary and Corporate Information Officer | May 2006 | Oct 2018 | 12 |
| Megaworld Corporation | Assistant Corporate Secretary | Oct 2006 | June 2018 | 12 |
| Global-Estate Resorts, Inc. | Assistant Corporate Secretary | Jan 2011 | June 2018 | 7 |
| Emperador Inc. | Assistant Corporate Secretary | Aug 2013 | May 2018 | 5 |
He is a Director of Asia Finest Cuisine, Inc. He is the Corporate Secretary of ERA Real Estate Exchange, Inc., ERA Real Estate, Inc., and Oceanic Realty Group International, Inc. He concurrently serves as Asst. Corporate Secretary of Suntrust Properties, Inc. He was employed as Administrative and Personnel Officer with Batarasa Consolidated, Inc. and served as Assistant Corporate Secretary and Chief Administrative Officer of The Andresons Group, Inc.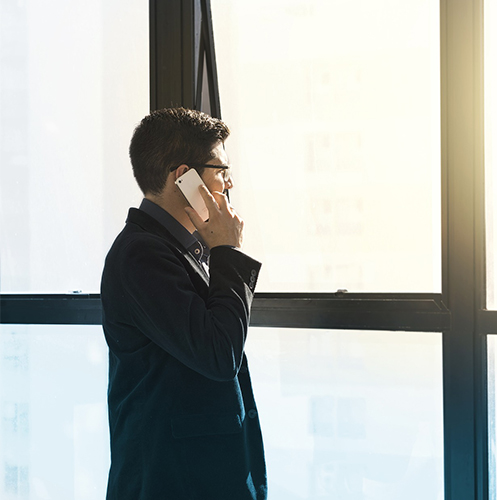 Board Committees
In 2002, the Company adopted a Manual on Corporate Governance in order to institutionalize the rules and principles of good corporate governance in the entire organization in accordance with the Code of Corporate Governance. The Manual on Corporate Governance is revised pursuant to SEC Memorandum Circular No. 6, Series of 2009 and as amended by SEC Memorandum Circular No. 9, Series of 2014.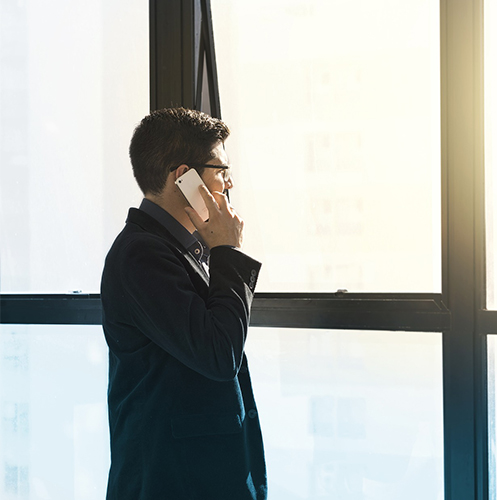 AGI 10.30 PHP -0.06 (-0.58%)
MEG 3.05 PHP 0.03 (0.99%)